Overview
How do I add a solution?
You must be registered to add a solution
Every exercise page provides the ability to upload your own solution. You can upload a photo of your solution or use our Equation Editor.
Using our Equation Editor usually provides for the best viewability of your solution. However, some users with rock star handwriting and diagram-drawing ability may prefer to upload an image of their solution.


Anatomy of a solution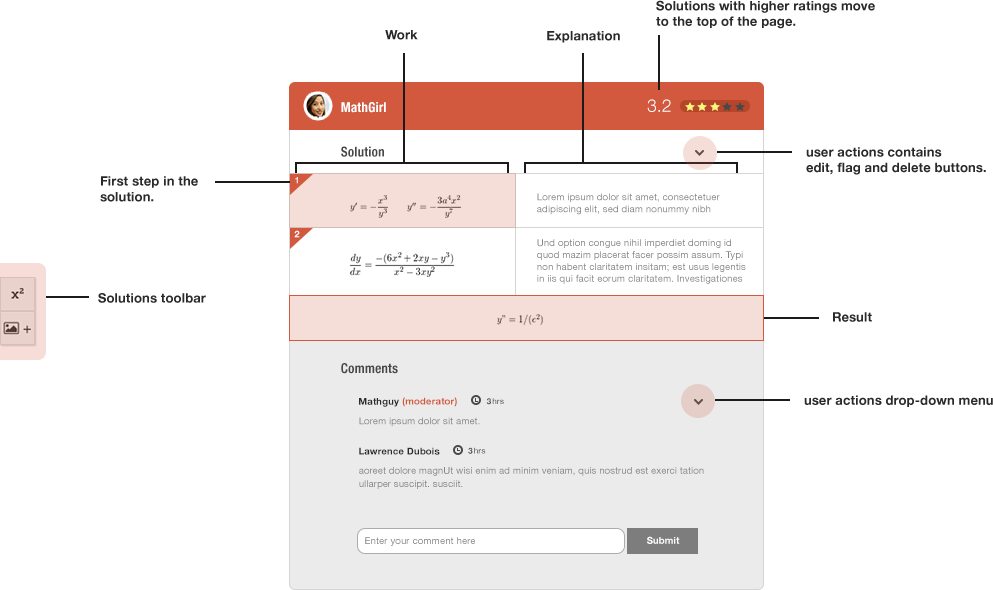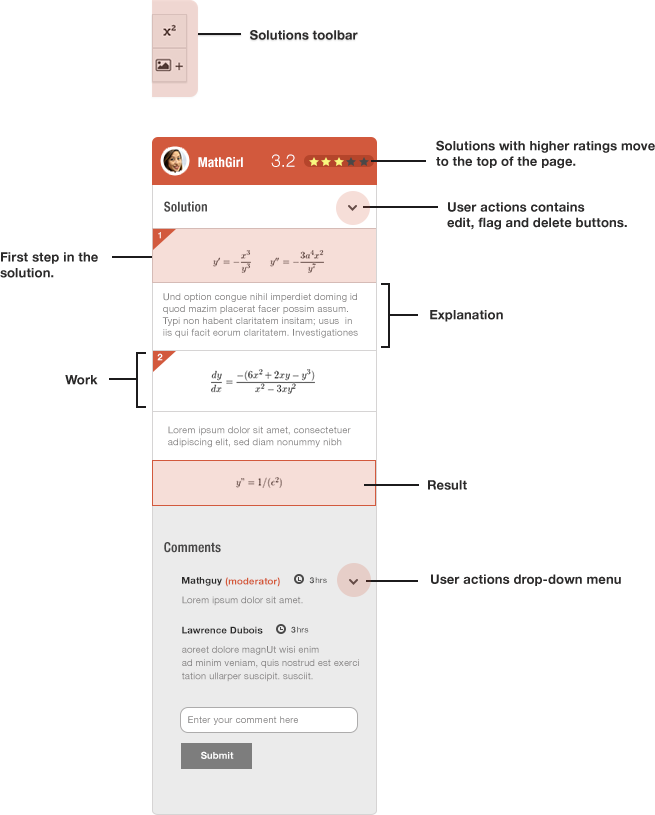 Writing Solutions
All solutions need:
A result (the answer!).
The steps needed to reach the answer.
Some form of written explanation to describe how you achieved the steps.
Please DO NOT repeat the problem statement from the textbook.
This is a copyright violation. All students looking at the math section of the website will already have the problem statement in their textbook.
How do I add a solution when I can't see the question?
You can't! Due to copyright issues, we do not reproduce any textbook questions on Slader. You must have the textbook to answer a question. Please contact us if you witness any content on the site that appears to reproduce copyright material.
What makes a solution good?
A good solution provides a sufficient conceptual explanation with a detailed and easy-to-follow answer. For math and science problems, this typically involves providing a step-by-step solution with a written explanation explaining why each step shown is pertinent.
See the example below: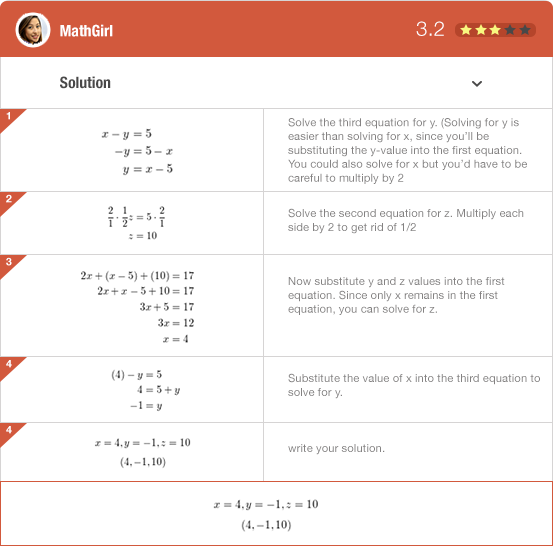 Adding solutions via the IOS App
You can use the Slader app to upload a photo as a solution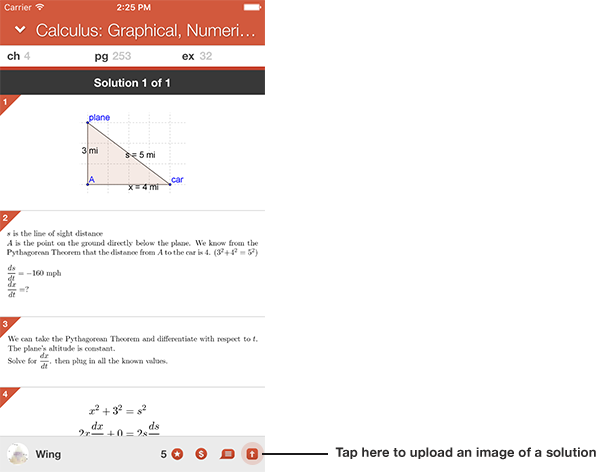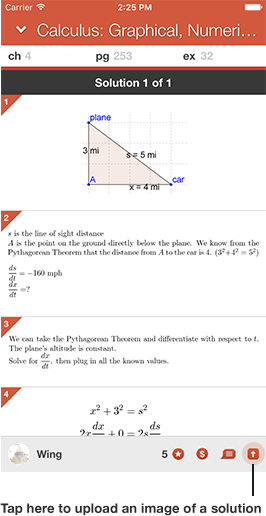 Below find a list of tips for uploading quality solutions from the app:
Make sure the solution paper is well-lit, but the writing is not washed out.
Take a picture of only one solution at a time.
Make sure the entire solution is visible in the picture.
Align the top of the solution with the top of the picture.
Avoid shadows from your device or your person.
LaTeX Library
We currently display the most frequently used LaTex symbols on our Equation Editor. Even more buttons are coming soon, but here's a library of LaTeX symbols you might find useful. Use ''ctrl + F'' to search for a specific symbol. Remember to use dollar signs! To see what a symbol looks like, click on it and you'll be redirected to its mathurl generated image. If clicking on it does not work, it means that the mathurl image does not exist. For examples on how to use matrices and align functions, go to the end of the list.